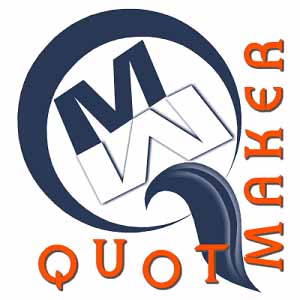 Quote Maker is specially developed for quotation management by Mehta Websolution. Using this software, user can create a quotation computerised and can print on plain or letter pad.
Quote Maker tries to make things easier and facilitate the management of such documents. Quite easy to install and to use, this software includes all the necessary tools for creating, viewing and editing quotation for the products & services offered by your business.
Adding new quotation and duplicating existing ones can be done easily. All things considered, this software comes with a decent set of tools and is easy to work with. The customizable quotation print layout can be managed from a simple interface add value to Quote Maker.
One of the important features of this software is that while adding item or product in quotation you can also add many supplier with details from which supplier you got the price, this'll help your business to help consider when you want to place the order.
The software can also work with Multiuser & Local Network environment. Administrator can manage the users and can sets the permission/restriction of use.
Modules of the software:
Company Module
Quotation Module
Supplier Module
Customer Module
User & Permission Module
Tax Module
Terms & Condition Module
Layouts Module
Database Backup & Restore Module