In this lesson, you'll learn the history of search engines and how they became ingrained in our day-to-day lives. You'll discover how search engines like Google crawl, index, and rank web pages. You'll also learn how to create the right SEO strategy for your business by setting goals and KPIs, and perform an audit of your own website's SEO authority using the included worksheet.
Search engine optimization (SEO) is the process of improving your website to increase visibility on popular search engines such as Google and Bing. In this certification course, you'll learn all things SEO, including website optimization, link building, keyword research, and much more.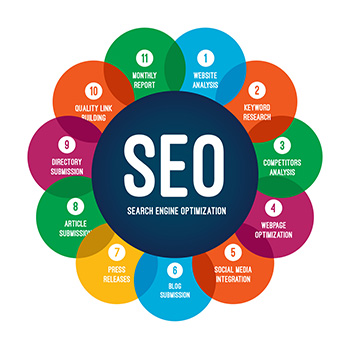 You'll discover how Google indexes your pages, how to write meta descriptions and link text, and how to optimize your website content following industry best practices. You'll also learn how internal linking impacts your SEO, how to best structure your URLs, and the basics of technical SEO.
How to calculate the number of links your web page needs to rank on page one of Google, and how to build links at scale by building meaningful relationships with the right people that will lead to more links over time. You'll also learn how to implement a key link building tactic step-by-step: following and responding to press requests alerts. Responding to press request alerts can help you get backlinks from high-quality media sites. This lesson includes a worksheet that helps you prepare quotes from thought leaders in your organization that you can pull from at a moment's notice when a relevant press request alert comes along.