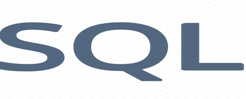 SQL languages Structured query language (SQL) is a programming language for storing and processing information in a relational database. A relational database stores information in tabular form, with rows and columns representing different data attributes and the various relationships between the data values.
SQL Language Training : Technical Overview
SQL programming training SQL is a language to operate databases; it includes Database Creation, Database Deletion, Fetching Data Rows, Modifying & Deleting Data rows, etc.
Topic Covered in SQL- Language Training offered by Mehta Websolution
MySQL is a relational database management system
MySQL is open-source
MySQL is free
MySQL is ideal for both small and large applications
MySQL is very fast, reliable, scalable, and easy to use
MySQL is cross-platform
MySQL is compliant with the ANSI SQL standard
MySQL was first released in 1995
MySQL is developed, distributed, and supported by Oracle Corporation
SQL is widely popular because it offers the following advantages
Allows users to access data in the relational database management systems.
Allows users to describe the data.
Allows users to define the data in a database and manipulate that data.
Allows to embed within other languages using SQL modules, libraries & pre-compilers.
Allows users to create and drop databases and tables.
Weekdays, fast track and weekend Batches.
Certificate after Successful completion of Training.
Online and Offline material support for better learning.
Software and Installation support will be provided.
Regular Machine Test for better understandings.